JeOSS U LTS 8.04.3 R1 Demo Install Manual
Jeoss Linux is a compact server oriented distribution (Ubuntu/Debian based) made directly-installable even on legacy, limited resource, and embedded x86 platforms. Please read /jeoss.eula before installing Jeoss.

These instructions are just an addendum explaining only the differences with 
the Full Jeoss Install procedure.                                            
1) Introduction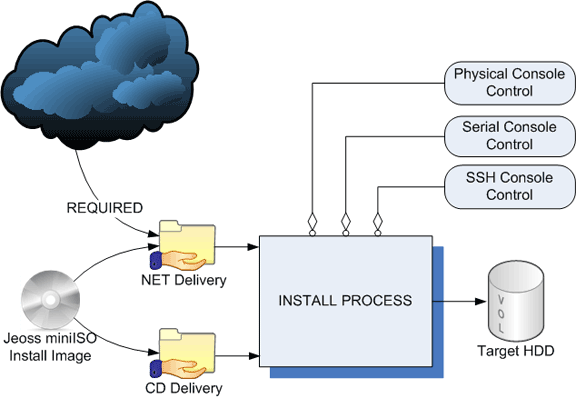 Fig-1
In the full version the install process is only sourced from an ISO full install image. Jeoss Demo instead it is sourced from a minimal miniISO image and the Jeoss Internet repository.
Jeoss Demo uses a CD/NET or NET/NET mixed delivery approach where the first part of the installation is CD or NET delivered from the miniISO and the last part is always sourced from Jeoss web site. Therefore Jeoss Demo Install Process will always require an Internet connection.

2) Mirror Selection
Jeoss demo Install needs to know from where the Jeoss demo repository is being HTTP offered. Just <Continue> taking the proposed defaults.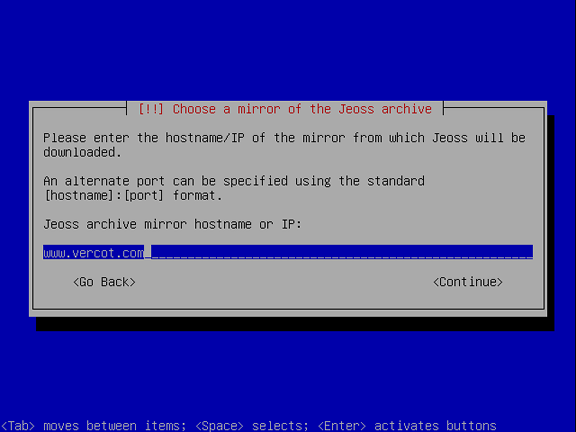 Fig-2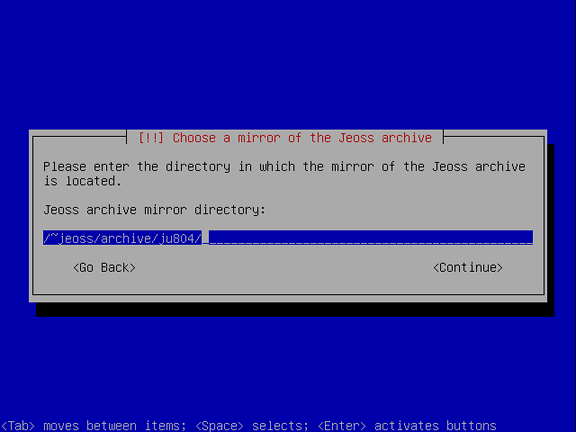 Fig-3
3) Software Selection
Right after the Jeoss core system gets installed we will be invited to add the Demo package including SSH services and the File Manager MC.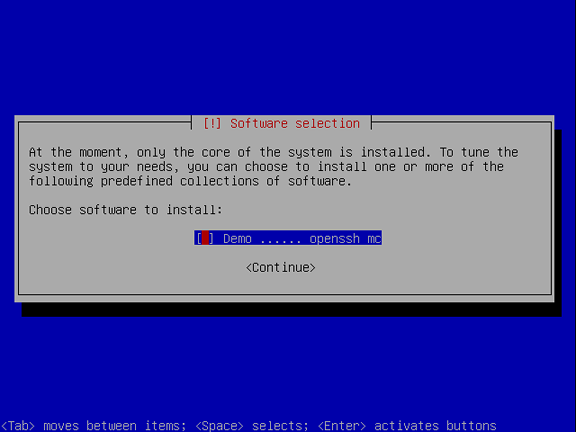 Fig-4
JeossInstallDemo.txt v1.01
(c) 2009-2010 Patrick Masotta